Future Visits to Hoffman Chiropractic & Wellness
Your Second Visit – Report of Findings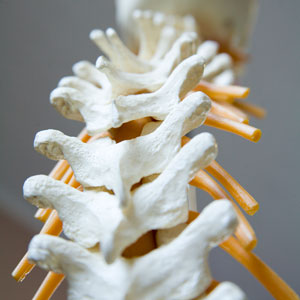 Your second visit to our Red Deer chiropractic office is very important. Dr. Hoffman will show and explain your x-rays and all computerized examination results. He will spend time reviewing his findings and answering all of your questions including the following:
What's wrong?
How bad is it?
Can chiropractic help?
How long will it take
How much will it cost
The best recommendations for care will be presented to you based on the nature of your condition and the examination findings. You will be given a folder containing a copy of all findings, reports, and recommendations that can be taken home with you. You will also be given a key card for quick signing in to our computerized charting system at each visit.
Regular Visits
A typical office visit will usually only take 10 to 15 minutes out of your day. After being warmly greeted by the front desk assistant you will sign in using your electric key card. We have a play area for your children while you are being treated. Our computer will assign you to an adjusting table and you will use your key card to bring up your chart at the table.
Dr. Hoffman will greet you and at this time you can communicate any changes to your condition. Feel free to ask any questions or share any concerns you might have. The doctor will provide specific adjustments based on your treatment plan and any other necessary care.
Your next chiropractic appointment will be confirmed by the doctor and you will proceed to the front desk to pay for your visit. Payment is due at each visit unless other arrangements have been made.
How can we help you with today's safe and natural chiropractic care? Give us a call so we can help you take your first step towards better health.
CONTACT US »

Future Visits to Hoffman Chiropractic & Wellness | (403) 346-2297