Hoffman Chiropractic & Wellness Reviews
What Our Red Deer Patients Say
At
Hoffman Chiropractic & Wellness
we love when patients share with us their feedback and comments after chiropractic care. Please read our patient testimonials below to see what other people have achieved through their tailored treatment plans with us. Share your stories too! Click here to
send us your feedback
so that we can help to spread the word about the benefits of natural Hoffman Chiropractic & Wellness care. For more information, or to schedule an appointment
contact us
today.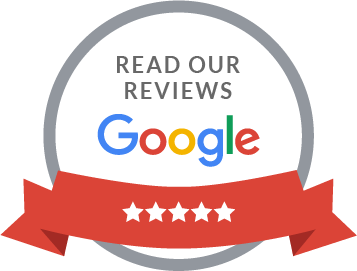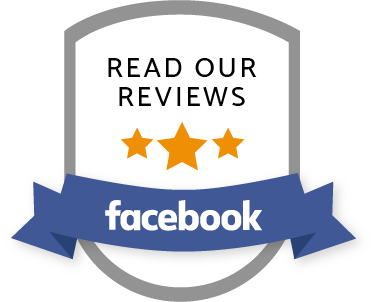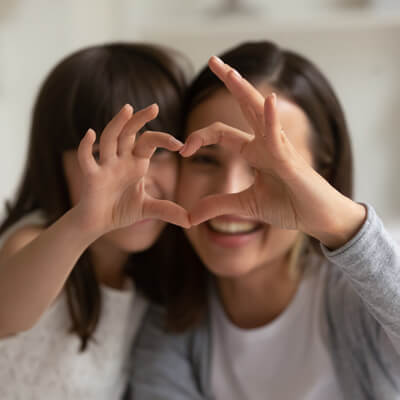 What a Gift!
"Thank you for taking care of me! I am very grateful for all the positive changes in my mental and physical health. I am starting to feel like me again! What a gift!"
– K
Given Life Back
"I had chronic migraines and in only a few months I am completely free from them! I am doing more with my children and find I am not only happier but more willing to jump into all the fun they are having. The office is such a wonderful environment – very friendly and always ready to listen to whatever your issues are. He has truly given me my life back!"
– RM
Feel Much Better
"I had headaches and lower back pain that brought me in. I now feel so much better. I can work with less pain. It is a very welcoming office with smiles that greet you when you come in. The Doctors are awesome and very generous and careful. They are very good about getting you in for appointments when needed. I would recommend anybody and everybody to Hoffman Chiropractic before being seen by anyone else."
– CS
Back to Normal
"I had four strokes and a severe head trauma. Since getting care my headaches have been reduced to zero and my speech came back, as well as my eyesight returned to normal. I have improved so much that I can now drive again. I can go for walks, do light exercise, play video games, and read. Everyone is very welcoming and professional. The technology found out what was wrong and with Dr. Hoffman's knowledge he was able to give the treatments that I specifically needed to bring me back to normal."
– JP
Very Happy!
"I have been to chiropractors for the past 10 years on and off for my back and hip pain, but I never had any satisfaction until I came to Hoffman Chiropractic. It only took two to three weeks until I was feeling extremely better. And now after a couple of months, I'm back into sports and working out. I am very happy!"
– NF
Noticed Improvement
"I experienced pain and numbness most of the time and I noticed improvement after 2 adjustments. I feel like I am back in life. I would very much recommend chiropractic care, for true health stems from the spine."
– CA
Enhanced Life
"When I began chiropractic care the pain in my lower back was debilitating. I also had pain between my shoulder blades and in my neck. The pain is steadily diminishing which has enhanced life. Work is easier, sleep is undisturbed and for the first time in years, I can work without a back brace!"
Pain is Gone
"I had lower back pain. And now the pain is completely gone and I have much more freedom in movement. The office is bright, everyone is easy to talk to and the hours work around my schedule."
– DY
Less Stress, More Energy
"My husband, our 2 children and myself who is pregnant, all see Dr. Norm for chiropractic care. All of us had problems with hives, asthma, headaches, colds, coughing, back problems, and sleeplessness. We noticed an improvement in these conditions in a week of seeing Dr. Norm. Our stress levels have lowered and we all have more energy. We are happy we have chosen chiropractic care. Our trips to medical doctors are now not as frequent."
– DH
Can Work Out
"I had numbness going down my left arm. I can now go back to the gym and finish a work out."
– DE
Professional and Courteous
"Since I was about 12 years old, I have sought medical assistance for persistent headaches … but no remedies seemed to last. Your treatments helped me significantly and my usage of aspirin and similar painkillers has dropped from a daily occurrence to occasional. I really appreciate your candid advice and your courteous and professional help."
– LS
No More Pain
"Before coming to Hoffman Chiropractic & Wellness I used to experience extreme pain in my hips which made walking very difficult. It also was quite uncomfortable sitting and lying down and I also suffered from frequent headaches. Since receiving care, I can now walk with ease and without a limp at all! I have no pain in my hips and headaches are far less frequent. I can do everything a 29-year-old should be able to do; run, walk, dance, jump, climb stairs!
Happier and Healthier
"I had severe, debilitating sciatic pain and since coming to Dr. Hoffman I am 98% pain free. I am no longer living on pain killers. I am a lot happier, and I have been told I am looking healthier too. The staff is very friendly and polite."
– J
Getting Results!
"I have a frozen shoulder with very limited use of left arm. Since coming to the clinic I have MUCH more freedom of movement and MUCH less pain. I can do my own hair again. I can work a full day at the computer pain free! I can reach for things without sharp jabs of pain! I can even fight with the cat (and win) and can make sudden evasive moves with my left arm! Fantastic. The appointments are arranged to accommodate my schedule. The Dr. and staff are personable. I'm getting results!"
Feeling Better
"I used to wake up hurting and needed medication for the TMJ pain. After coming to the clinic, I seldom wake up in pain and haven't had to take meds. I just feel better overall, and definitely enjoy not having pain in my jaw! I also sleep better. There is very little wait time even though the office is usually busy."
– DH
Enjoying Life
"I had an extremely tense jaw that I couldn't open. Since coming to Dr. Hoffman I can now eat a steak! It is so good to be able to open my mouth and enjoy food."
– MM
Amazed!
"I started care because of lower back pain I was experiencing. But I was also experiencing such severe menstrual cramps that I would be incapacitated for at least a day each month. I had been like this since I could remember. After a very gentle adjustment to my tailbone, my lower back pain went away almost immediately. And my cramps have almost completely disappeared. It's always amazes me what chiropractic can do."
Relief Is Amazing
"I can't get over the excitement of feeling back to normal. It is so fantastic to be under the care of people who care. Feeling pain for so long became normal for me but then to feel relief has been amazing. Thank you for caring enough to find out why I have been experiencing certain symptoms and the going to the source to make the corrections."
– NE
A Miracle
"I had pain in my back, feet, shoulders and neck all of the time. I used rubbing creams, sleeping pills, and all kinds of anti-inflammatory pills. This went on for 28 years! My stomach could not take the pills anymore and I was so unhappy. This has all changed since coming to Hoffman Chiropractic. I am happier, not in pain, and sleeping through the night without pills. I cannot believe it! It is like a miracle."
– JL
Feeling Lighter and Energetic
"I was feeling constant fatigue and headaches before going to Dr. Hoffman. My overall health was going downhill, and I felt twice my age. After 2 or 3 treatments my headaches disappeared, and I felt lighter and more energetic than I had for years. Dr. Hoffman looked at my overall health and Chiropractic needs at the same time."
– VJ

Hoffman Chiropractic & Wellness Reviews | (403) 346-2297